At The Ford Academy, our guiding mission is to provide a safe, structured and age–appropriate preschool environment staffed by caring, nurturing employees in our clean, safe, and well–maintained childcare facility. Every aspect of our program is created with your child in mind.
Our care engages children in programs and daily activities that emphasize discovery, manners, and respect for others.
Our curriculum focuses on developing critical preschool skills to succeed in kindergarten and beyond.
Our commitment to providing high–quality care in modern facilities set the standard for childcare in the Richmond Hill and Savannah areas.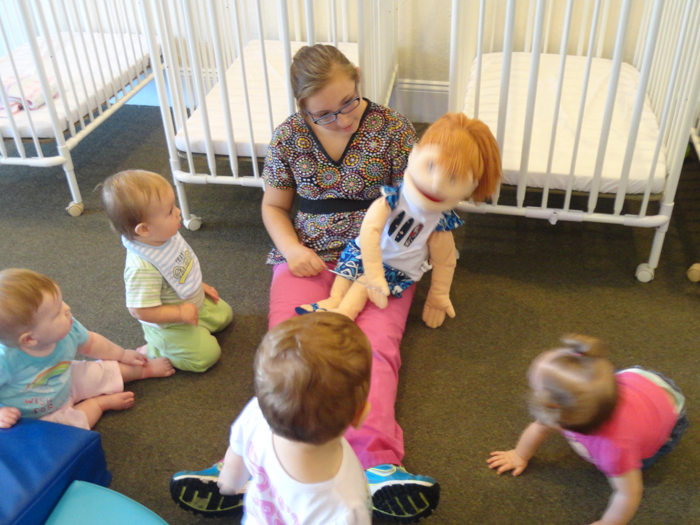 You can have faith in us that we will actively engage your child. By teaching the skills they need and encouraging appropriate behavior, your child will gain a foundation for future success.
"Please" and "Thank you." "Yes, M'am" and "No Sir." Phrases of the past? Not at The Ford Academy. We're committed to helping grow your child's social skills and manners in addition to preparing them for school. Whether you are looking for an early start for your infant or toddler or an age–appropriate preschool environment, The Ford Academy offers a well–rounded program to meet your needs.
We have one theme that is presented to all classes in the Center. This includes a topic of the month, letters, numbers, colors, important character of the month, holiday of the month, directional words, and a nursery rhyme for the month. The letters and numbers are only presented two or three at a time for the month so they can be used in your child's immediate surroundings for greater understanding.
By focusing on the same themes on different levels for each age group, parents of multiple children that attend the Center can reinforce these skills at home for everyone.